Featured Artist Thomas Dean Pocket Notebook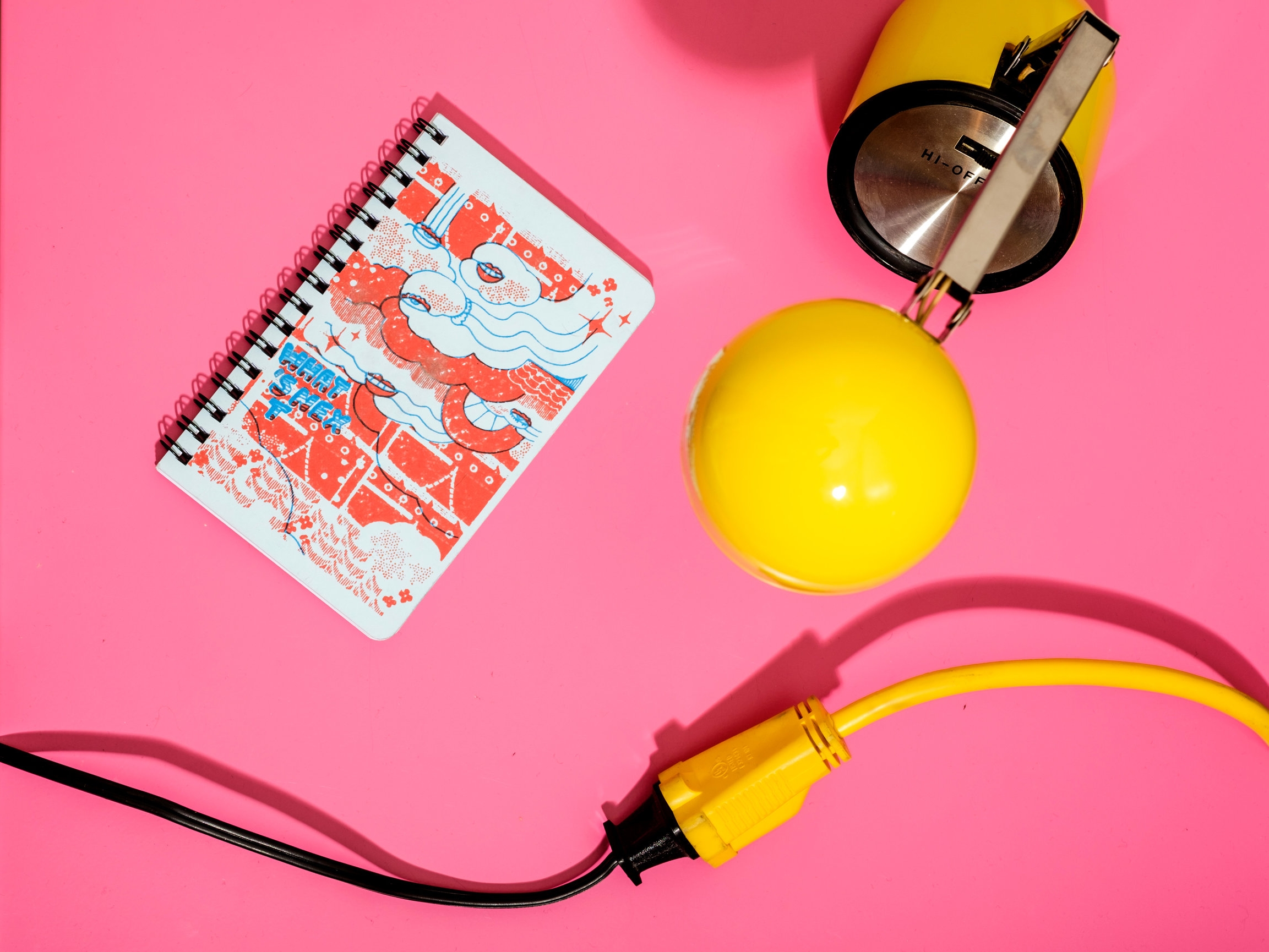 Featured Artist Thomas Dean Pocket Notebook
Artist and screen printer Thomas Dean has been creating work for bands like Vampire Weekend, Beck, and his own groups (Order, New God) around Charlottesville, VA for over a decade.
I met him two years ago when he was selling his prints at a table in Harrisonburg, VA during MACROCK. I was immediately drawn towards his posters, very punchy and graphic, but always with elements of hand drawn illustration or photocopied textures. When I had the idea to feature different artists work on notebook covers, I knew Thomas would be the first person to ask.
What's Next is a two-color screen printed 3.5in x 5.5in pocket notebook that features a French Paper Butcher Extra Blue cover, and dotted grid 67lb text weight pages.
Made in Baltimore, MD, USA.